New clubhouse - RQYS
Brisbane
RQYS was able to obtain an existing building - the Port of Brisbane Entertainment Center at Fishermans Island, Brisbane.
The catch was that the building had to be removed by RQYS and the lead time was short. The existing building was sawed into five pieces and transported by low loader to the waters edge at Fishermans Island, then the parts were floated across the bay to the Manly boat harbour. Then the building was re-sited and put back together utilising the best parts and some additions.
RSA was particular in cutting the building in the middle and orientating the building to best fit the footprint available in the new location
RSA handled all siting approvals, engineering coordination and prepared details during the construction.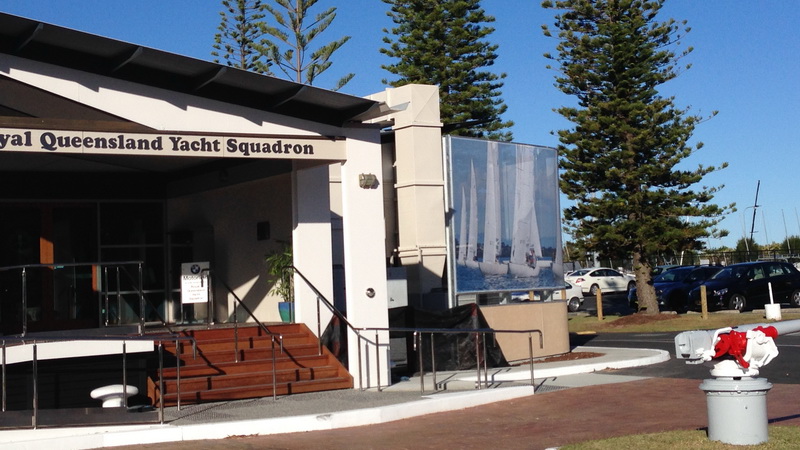 Completed club new entry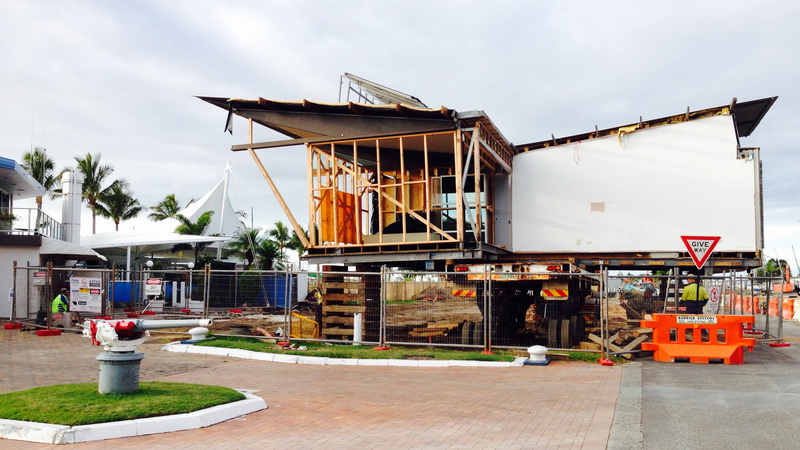 As the entry piece arrived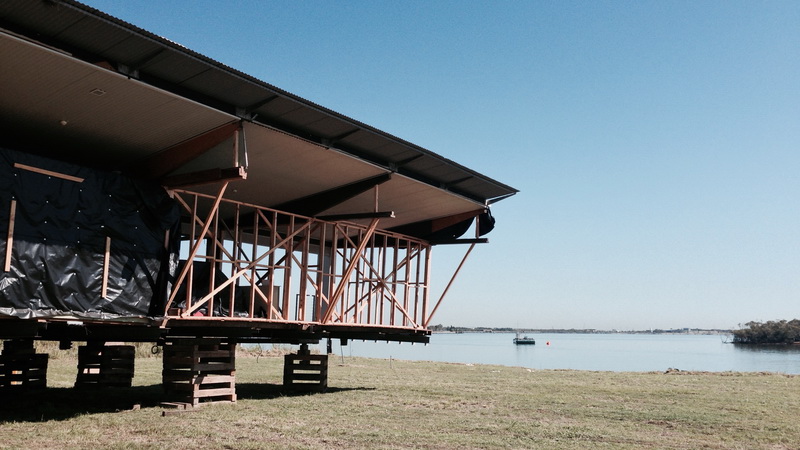 Ready to go to the barge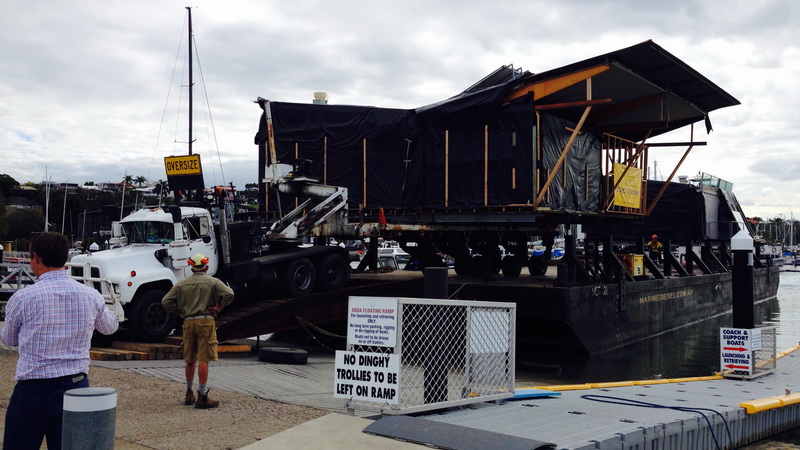 On the barge
We'd love to discuss your project and see how we might help