Another favourite project by RSA.
The Royal Queensland Yacht Club had an alfresco outdoor pavilion previously designed by RSA back in the 90's.
The existing membrane had passed its use by date so we were approached to re-skin the existing pavilion.
The brief evolved to utilise the existing membrane structure and extend the space to an all weather pavilion attached to the existing clubhouse.
RSA developed the design then tendered a specialist fabricator to construct the membrane roof while RSA detailed the ring beam, glazing and screen designs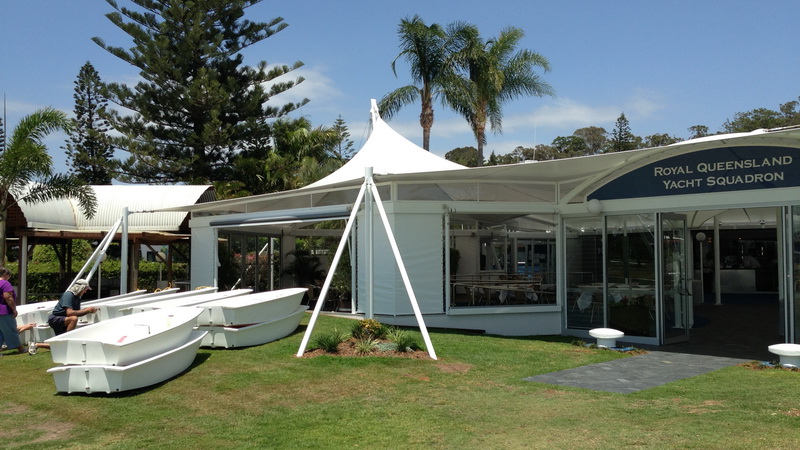 Completed pavilion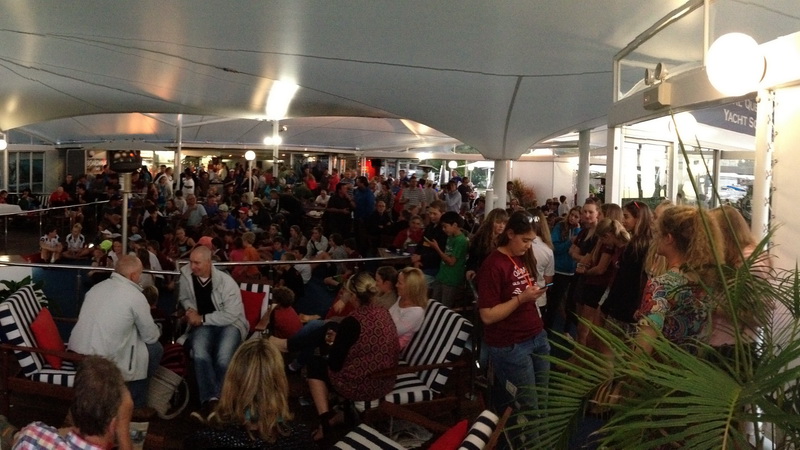 Great multipurpose space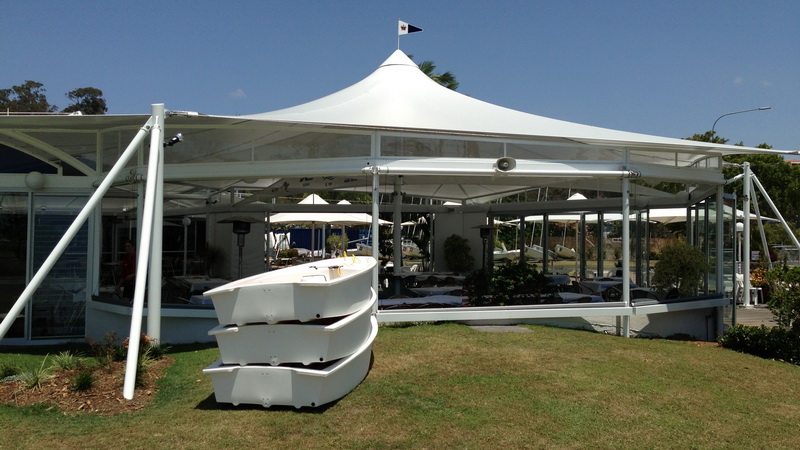 mounding the ground into the pavilion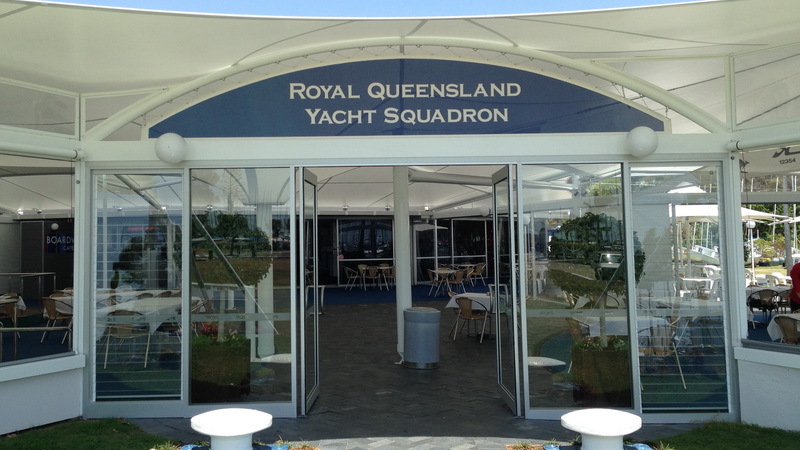 Entry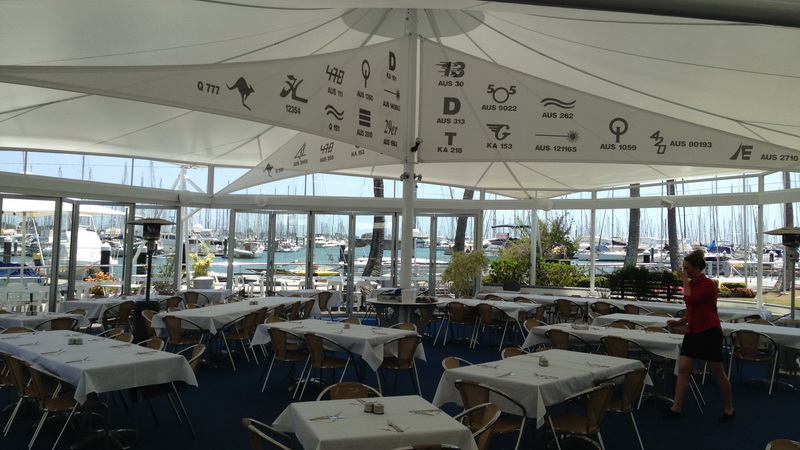 Details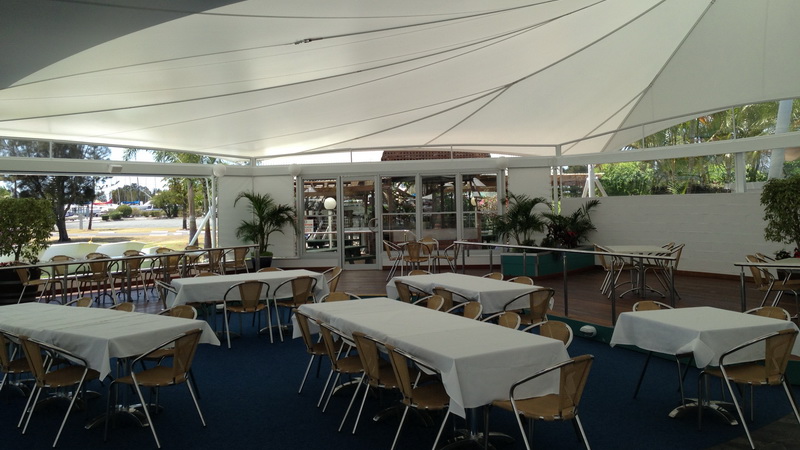 Stage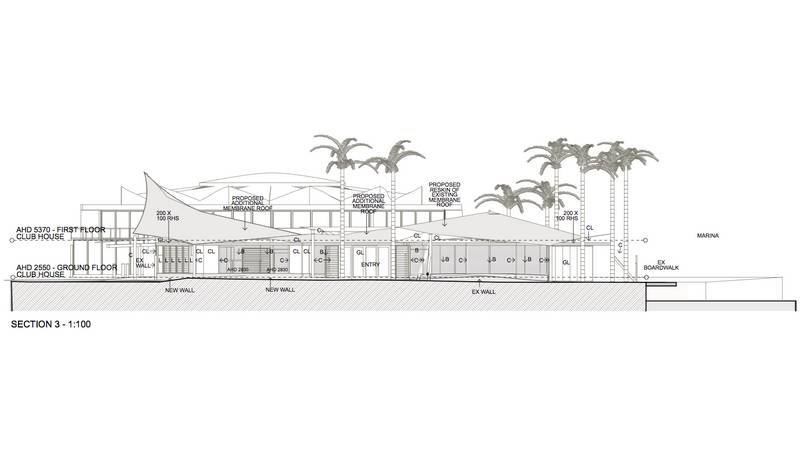 Original design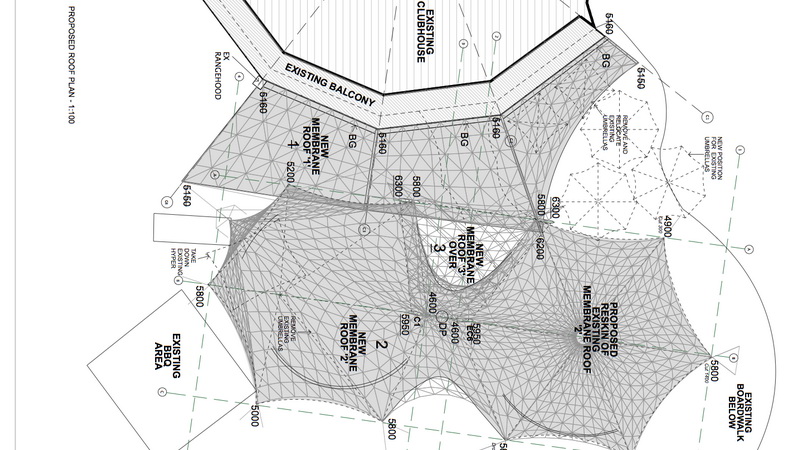 Floor plan
We'd love to discuss your project and see how we might help